EITAN STEAMERS now featuring in popular BBC Program
Birmingham School of Jewellery is the proud home of BBC TWO's brand new talent search for the nation's most talented jewellery maker. Filmed last summer at the 131-year-old site, the six-part series fronted by comedian Katherine Ryan will see eight of the UK's best jewellery makers battle it out to impress expert judges Solange Azagury-Partridge and Shaun Leane.
https://www.bbc.co.uk/programmes/m000v4ft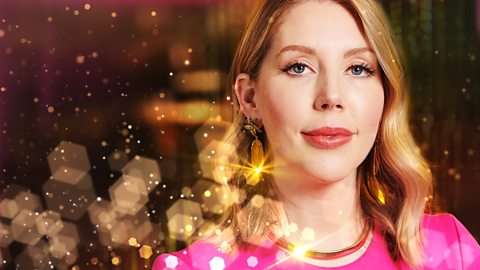 Who will sparkle and shine? Eight talented jewellers bring the bling and aim for a glittering career as Katherine Ryan searches for Britain's next jewellery star.
JCK Las Vegas

Show Info
A Return to Las Vegas, 2021 Show Dates
JCK and Luxury are also pleased to announce the 2021 dates when the industry will reunite in Las Vegas, during their much-anticipated return to the Venetian Resort & Sands Expo in Las Vegas, NV.
JCK Las Vegas
Friday, June 4 – Monday, June 7, 2021
With JCK Talks, The Exchange & Global Gemstone opening Thursday, June 3
Sands Expo & The Venetian
Luxury by JCK
Invitation Only: Wednesday, June 2 & Thursday, June 3, 2021
Open to All JCK Attendees: Friday, June 4 – Monday, June 7, 2021
The Venetian
JCK LAS VEGAS POSTPONED TO 2021
https://lasvegas.jckonline.com/en/Exhibitors/6829451/Eitan-Industries-Limited
About
JCK Las Vegas is the jewelry industry's leading annual trade event bringing together over 30,000 of the world's most influential industry professionals in a secure environment for order writing, inspiring education, networking and fun! JCK's all-encompassing expansive collections of jewelry, gems, timepieces and services make it a premier destination to discover what's new and next in the fine jewelry market. The experience at JCK goes beyond business; it's personal, uniting a community that is shaping the future of the jewelry industry.   Eitan Industries JCK LV (1)
JCK Las Vegas is North America's largest annual trade event:
2,300+ exhibiting vendors from around the globe
Vendors include: finished jewelry at all price points, timepieces, loose gemstones, equipment, supplies, technology, security and business solutions.
23,000+ individual retailers in attendance
9,400+ retail stores ranging from independents, majors, department stores, boutiques and galleries
23% retailer stores in attendance from outside of the United States
BASELWORLD
APRIL 30 -05. MAY 2020
EITAN'S 32 nd year at Baselworld
PRESS RELEASE | 28 FEBRUARY 2020
BASELWORLD POSTPONED TO  2021
Basel, Switzerland, 28 February 2020 – For health safety reasons and in accordance with the precautionary principle following the bans of large-scale public and private events issued today by the Swiss federal and cantonal authorities, Baselworld announces that it has taken the decision to postpone the show to Thursday 28th January 2021 to Tuesday 2nd February 2021 (Press Day on Wednesday 27th January), due to concerns related to Covid-19.
Baselworld, which was to be held from April 30th to May 5th , 2020, has taken this difficult decision in close consultation with its partners and the health authorities in charge, in whom Baselworld has full confidence for their expertise and recommendations for the benefit of exhibitors, visitors and collaborators. Following today's official ban on large public gatherings which meant direct repercussions for the show, Baselworld had no other option than to make a decision as all preparations, in particular, construction in the halls and of the stands was scheduled to commence next week (start March).
Michel Loris-Melikoff, Managing Director of Baselworld said: "We deeply regret having had to postpone the event as planned due to the coronavirus, in full consideration of the needs of the watch and jewellery industry to be able to benefit from the platform to develop their business. This decision has been all the more difficult in view of all the positives that have been achieved through listening and dialogue over the last few months, which resulted in new concepts and new solutions, that have attracted exhibitors to return and new ones to sign on. We registered encouraging growth in all sectors; watchmaking, jewellery, the gemstone and pearl trade, as well as in the technical branch.
https://www.baselworld.com/en/services/press-mediadatabase
HALL 2.0, TECHNICAL SECTOR, N90
About Baselworld
UK Spring Fair Nec Birmingham 2-6th February 2020
SEE THE LATEST TRENDS, PRODUCTS & INNOVATION AT   NEC BIRMINGHAM  SPRING FAIR.
2020 Spring Fair is a dedicated jewellery trade show, offering you the opportunity to discover stunning new collections and retail inspiration for your shop. Taking place at the heart of the UK jewellery industry at the most important buying point of the year, the show is well-timed and conveniently located for jewellery retailers and suppliers in the UK and internationally.
Spring Fair brings the British, European and International retail market to the UK. Facilitating connections between retailers, exhibitors and marketers, Spring Fair brings together over 50,000 visitors and 2,500 exhibitors, and is the destination for the most innovative and exciting products and inspiration, and unrivalled trends and business insight.
2020 marks a new era for Spring Fair.
For more information please visit: https:https://www.thenec.co.uk/whats-on/spring-fair/
Hope to see you there!